Have you explored where nature's abundance flourishes like nowhere else on earth and biodiversity reaches its maximum expression?

Have you seen the wild heart of the planet?
Well, here is your chance!
Join PBI on a Biodiversity Expedition
in South America in 2014!

In 2014, PBI is offering the opportunity to join like-minded adventurers on several expeditions to explore the biodiversity of some of the most fascinating natural areas in South America. Some expeditions are easy and some involve strenuous backpacking. Every expedition includes extensive nature observation, scientific data collection, wildland conservation and an opportunity to meet local scientists, conservationists, birders and nature enthusiasts.

Our first expedition, March 2-15, 2014, explores biodiversity hotspots in northwest Argentina and focuses on birding, nature photography, videography and gentle hiking. In two weeks you will see exceptional ecological and biological diversity - lush tropical forests, beautiful deserts, the high Andes, extensive salt flats, high lakes filled with birds, deep canyons. You will also experience some of the rich culture and history of this fascinating area.




The second expedition is a once-in-a-lifetime opportunity to hike ancient Inca trails deep into the wild heart of the Sierra de Zenta, in Argentina. From March 22 to April 5, 2014, you have a chance to explore spectacular landscapes, a wide variety of ecosystems, diverse wildlife, and ancient, unexplored archeological sites. This expedition is for avid hikers who enjoy traveling light. You will explore places North Americans and Europeans have rarely seen. This is an opportunity to explore one of the "map's void spaces" - far from urban areas and the roaded world. You will be part of a tight international team of adventurers, scientists, and conservationists, led by an outstanding expedition guide.

To learn more about these expeditions, visit our expedition web page. You can ask for more information or find answers to your questions by writing us at expeditions@pacificbio.org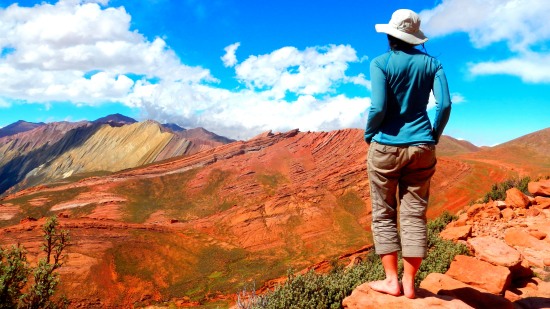 Photos: from the staff and volunteers of Pacific Biodiversity Institute



Pacific Biodiversity Institute
Blazing the trail for conservation in the 21st century

www.pacificbio.org
PO Box 298, Winthrop, WA 98862
509.996.2490

Pacific Biodiversity Institute is a 501(c)3 non-profit organization. PBI works throughout North and South America, with homebase in Washington's Methow Valley.

If you no longer wish to receive these emails, please reply to this message with "Unsubscribe" in the subject line