Services of Pacific Biodiversity Institute
Pacific Biodiversity Institute has a 20-year history of conducting cutting edge conservation science and landscape analysis. Our services focus on providing conservation science, natural resource management and spatial analysis expertise to public and private entities. We have the ability to provide scientific support at multiple project levels, from conducting field surveys and inventories, to creating digital data repositories and customizing databases, to conducting statistical analyses and spatial modeling, to writing complex technical reports and disseminating information through GIS and web interface technologies. Pacific Biodiversity Institute offers top-of-the-line conservation science expertise with a track record of project excellence and success.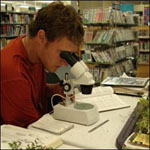 Ecology, Forestry and Wildlife Assessments
Pacific Biodiversity Institute has many years of experience performing habitat evaluations and ecology assessments:
Conservation Planning and Resource Management
Pacific Biodiversity Institute is renowned for its resource management reports and conservation planning expertise in many natural resource fields:
Project Facilitation and Management
Pacific Biodiversity Institute has helped many organizations and individuals to gain experience in the technical and scientific aspects of environmental analysis.
GIS, Remote Sensing, and Mapping
Pacific Biodiversity Institute offers a broad range of state-of-the-art mapping capabilities:
For more information:


Download our Statement of Qualifications (PDF)


Click here to download our brochure of services
Copyright © Pacific Biodiversity Institute